Plufl Shipping Insurance
Prepare for an out-of-the-world napping experience with the Plufl, the world´s first dog bed for humans.
Order within 3 hrs 45 min
|
Receive it by September 21-24
If your package is lost, stolen, or damaged, we will issue a replacement.
☁️ 360° Plush Pillow Bolsters
The Plufl's built-in 360° pillow bolster will gently cradle your head and neck to alleviate tension for a deep, sound nap that will have you feeling rejuvenated in no time. 
😌 Sleep-Inducing Ultra Soft Cover
The Plufl is designed to reduce stress by keeping you cozy with sensory-relieving features and an ultra-soft feel.
🙌 Mattress-Grade Orthopedic & Memory Foam 
Enjoy the blissful feeling of your body floating on a cloud with the supportive and high-grade memory and orthopedic foam base. 
🏕️ Folds in Half for Easy Storage and Transport 
Take the Plufl anywhere you want with its foldable design - just use the straps we provide to fold the Plufl in half! 
Cover: Oeko-Tex Certified 100% Polyester Plush Fabric
Bolster: Polyester Cotton Stuffing
Mattress: Certi-Pur Orthopedic foam with a gel-infused cooling air memory foam topper
Shipping Times:
United States: 3 - 7 Business Days
Canada: 5 - 8 Business Days
30-Day Return Policy, details can be found HERE.
The base of our giant human sized dog bed is approximately 68 inches (172 cm) long and 33 inches (82 cm) wide.Si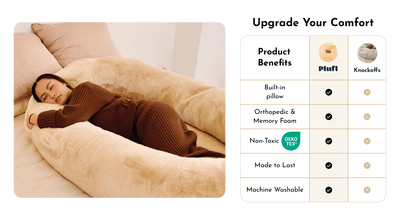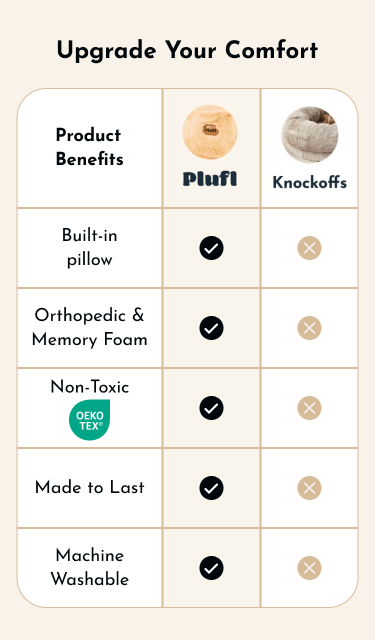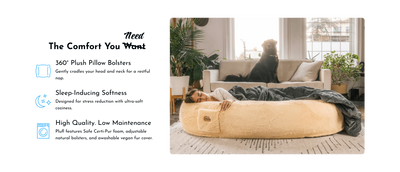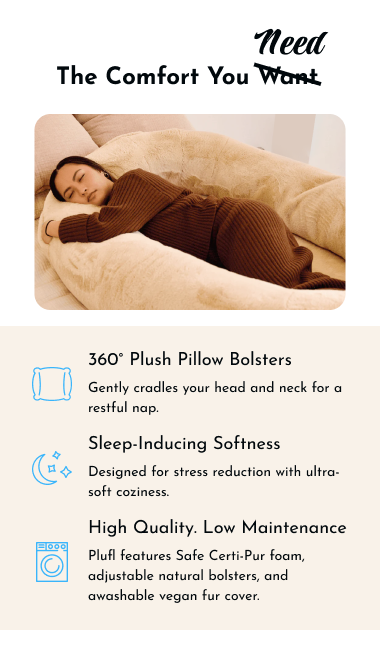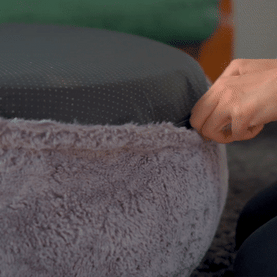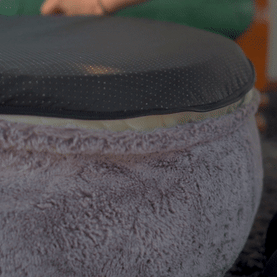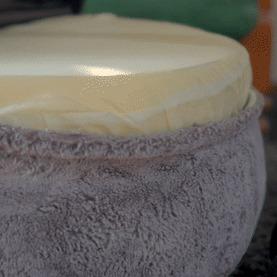 3. Remove foam and two bolsters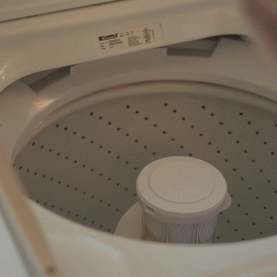 As Seen In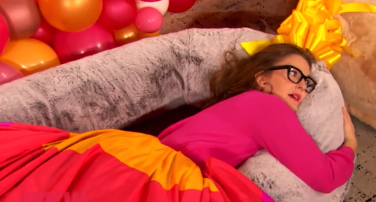 "There is no question that I'm into this"

"Shockingly it's really comfortable"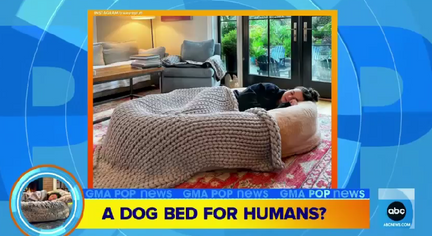 "It looks more comfortable than my bed"

Loved By 11,364+ Households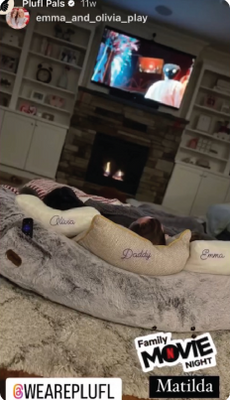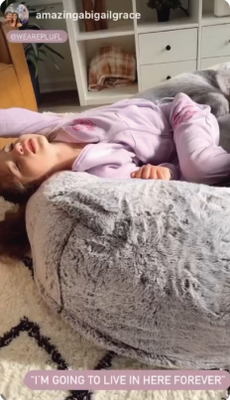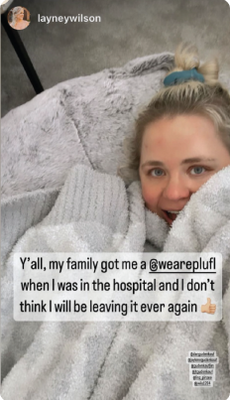 Frequently Asked Questions
All orders for the Plufl within the US are estimated to arrive within 3 - 7 days of the order!
International orders may take longer.
Please note that deliver might be earlier or later due to uncertainties that may arise in the shipping process.
We will keep all our customers updated on the status of their order!
The Plufl case is fully removable and machine washable. It can be hang dried or machine dried on a low tumble setting.
The Plufl Human Dog Bed is approximately 25 pounds and 68 inches long, 32 inches wide, and around 13 inches tall (from base to top of bolster).
The Plufls can be made more compact for storage by attaching the two handles with the velcro straps we provide you with!
Currently, the only place you can pre-order a Plufl, the human dog bed, is through our website weareplufl.com. If you see the Plufl or a "human dog bed" listed or sold on any third-party retail websites, please note that it is most likely a scam or a knockoff where we are not able to guarantee quality or delivery.
We offer a 30-day money back guarantee from the date when the product is delivered. We also offer a 1-year warranty for any potential defects outside normal use. For more information see here.